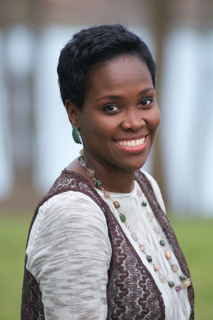 Dr. Martine Delonnay is the founder of the Nature-Knowledge-Health. She is a Physician trained in both in Allopathic and Naturopathic Medicine.
Growing up in a country like Haiti, she was privileged to attend Université Notre Dame d'Haiti and obtain her Medical Doctorate degree. She was raised to be respectful of Nature and to adopt ways of living that would benefit the environment. She understands that sharing what one's have, as little as it can be, protecting the weaker and expressing our Faith in God are capital for a healthy life. These have been the pillars of her familial education.
After enduring loss in the earthquake of January 12th 2010, she was blessed to move with her family to the USA. Here she pursued a different career and obtained her Naturopathic Doctorate degree from University of Bridgeport College of Naturopathic Medicine. Since, she has been integrating and harmonizing the two fields to assist family, friends and patients in their journey. She believes that making a difference in the world by choosing carefully how we spend our God given life energy is and excellent way of loving and honoring Life.
She has a special interest in bringing awareness to the mind-body connection using a large panoply of modalities like nutrition, homeopathy, botanical Medicine, lifestyle counseling and others.
She is driven to educate, inspire and empower those around her. Dr. Delonnay strives to work with her patients to remove barriers, empowering patients to seize opportunities and to make the life they want a reality because everyone has the potential to achieve their dreams and goals,
Dr. Delonnay has done a lot of work understanding the emotional roots of our physical ailments. She believes that all pathologies are related somehow to the suppression of emotions.
"What you are is God's gift to you, what you become is your gift to God." Hans Urs von Balthasar